Plan Pergi Hiking
|| Hi, Nona ada plan aka projek besar.... Maybe bagi yang kreatif, projek tuh tak besar.. Tapi to me..projek tu agak besar..sebab makan masa yang lama untuk aku perah otak menjadi kreatif..huhu~
Then, Nona plan untuk mendaki gunung......well..long long time... Dah tinggalkan kelab eksplorasi dulu.. Zaman Universiti dah berlalu kan :)
And plan nak gi trip selain dari trip family day kilang. So, Nona dah survey gunung yang ada di sekitar Johor.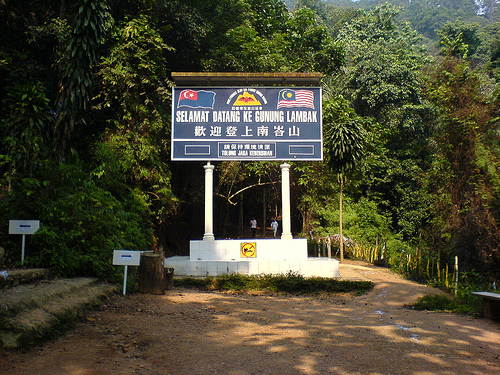 Yang selalu family singgah, Gunung Ledang, tapi kami mandi manda je kat sana, takda hiking bagai.
Thanks To Blog
SINI
sebab suggest gunung yang boleh didaki kat Johor. Tapi Gunung Lambak takde eh.. it's ok... aku try search lain pulak ~
Harap-harap plan menjadiklah 2018, pertama kali after habis belajar, tak sure lah macam mana....
Seram pon ada tapi excited pon ado. Ok, siapa pernah hiking or selalu hiking? Please share tips or entry pengalaman.... Nak baca bila mood ada nanti.